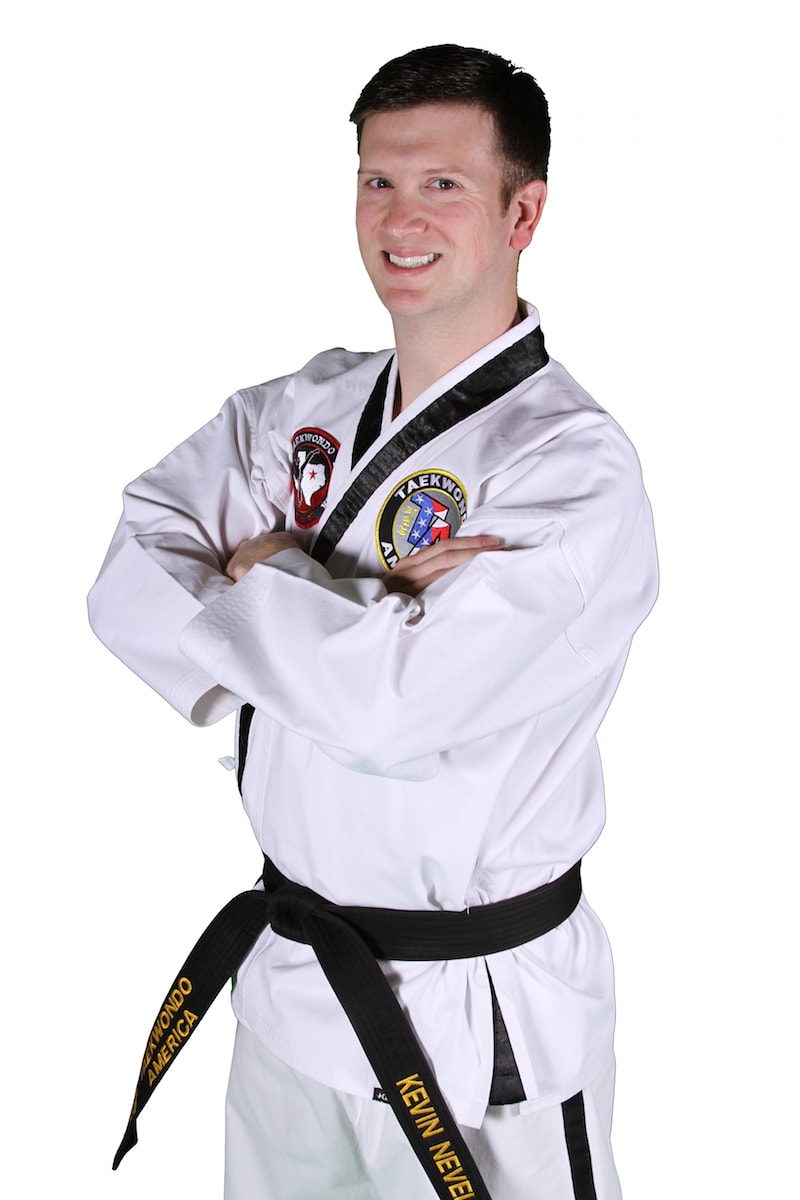 Kevin Nevels
Mr. Nevels was born in Vicksburg, MS where he took his very first taekwondo class at age 9. Due to the persistent belief that he was better at baseball than taekwondo, Mr. Nevels made it to the rank of Green Belt before ultimately deciding to take a break.
In 1997, Mr. Nevels' family moved to Coppell where he attended Coppell High School and graduated in the class of 2001. In the summer of 2002, Mr. Nevels decided to train in taekwondo again under the instruction of Mr. Chuck Schmidtke at Coppell Taekwondo Center. In 2004 Mr. Nevels achieved a lifetime goal and earned his 1st Degree Black Belt. Mr. Nevels later decided to become a Taekwondo Certified Instructor.
After CTC closed its doors, Mr. Nevels transferred to Flower Mound Taekwondo where he trained for 6 years earning his 2nd and 3rd Degree Black Belt. After leading the Flower Mound Taekwondo Demo Team for several successful seasons, including 2nd place at a National Demo Team Competition, Mr. Nevels decided to open his own school back where he started his training in Coppell, TX.
Mr. Nevels is thrilled to come back to Coppell and share the art of Taekwondo with the community that he grew up in. When Mr. Nevels isn't doing cool ninja stuff he is probably spending time with his wife Amanda and their children Claire and Lucas.